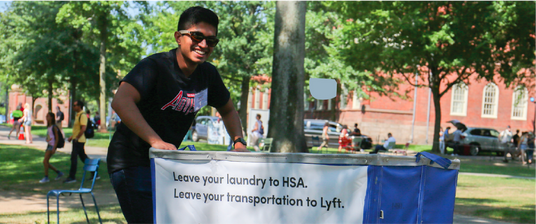 DELIVERY ASSOCIATES
Laundry customers are divided by regions: Yard, River, and Quad. Depending on where a Delivery Associate (DA) lives, they will be responsible for their region, along with their colleagues. DAs are the backbone of the laundry service. Working one or two shifts a week, they either pick-up (morning) or drop-off (afternoon) laundry bags using laundry carts which we provide. Every shift, our laundry software generates a list of bags that need to be picked up or delivered and their respective addresses. DAs can also make money fulfilling water jug and MicroFridge errors which we pay by the unit. By the numbers:
Morning shifts are typically done by 1 PM and afternoon shifts by 9:30 PM.
Shifts usually run around 90 - 120 minutes.
Base pay is $20/hour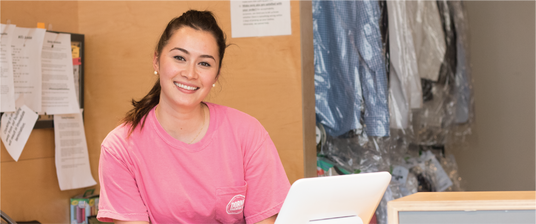 SALES ASSOCIATES
Sales Associates or (SAs) are the customer facing position in Cleaners and Dorm Essentials. The shifts run from 1 pm to 3 pm Mondays to Saturdays and are $15/hour. SAs are present in the storefront to oversee the laundry swap of clean and dirty bags and ensure that clean bags that come in are recorded in the laundry system. They assist customers who may come or call into the storefront and us organize customer requests for us to resolve. The job is easy to learn and a great way to improve your communication and conflict resolution skills as well as meet other students.